800-622-2835
530-674-2590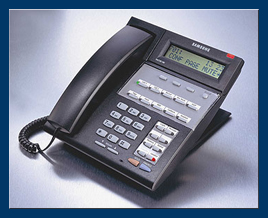 Telcom Data is certified to work on All of Samsung's Systems, AT&T, Northern Telcom, ESI, Mitel, and most other phone systems. We will first analyze the system requirements necessary to maintain your company's productivity and then design, install and program the system for maximum efficiency. Our installation services include programming, wiring, Both phones and voice mail/auto attendants, any other peripheral telecommunication devices on the system.

Computer Network and Cabling Design and Installation
We work with all network configurations – from simple cabling to category 5e, category 6/6A cabling, and fiber – for up to 10 GB/sec. transmission. We handle projects of all sizes, from one data drop to the most demanding construction project. Our experienced team of designers & project managers are well educated in EIA/TIA, NEC, and BICSI standards for every project.
Nurse Call Systems
The Igea Care is a nurse call device that seamlessly integrates all the functions of a traditional nurse call system and provides unsurpassed reliability through telephony-based technology. The igeacom enables total connectivity, resident to staff – staff to resident and resident outgoing and incoming local and long distance calls.
Video Surveillance
Our range of CCTV solutions help your business reduce risks and improve the methods your company does business. Beginning with a thorough security assessment, we examine and understand your specific security objectives. Network enabled recorders and cameras allow monitoring your business remotely.
Wireless Internet
Residential and Commercial Internet Service is available in areas where DSL is not an option. It is an excellent option instead of Cellular Cards, Dialup, and Satellite.
Available in Yuba City, Grass Valley, Lake of the Pines, and Penn Valley surrounding areas.
SIP Trunking
Phone Business Quality Voice over IP. Combine our SIP Trunks with a
phone system for Business Class local and long distance phone service.
SIP Trunks are delivered across the Public Internet or T1 service.